DO IT YOURSELF
Need Electrical Help & Don't Want to Wait?
Most homeowners are comfortable troubleshooting basic electrical repairs and installations but every once in awhile an electrical project can put even the best home improvement DIYers outside their comfort zone.  When that happens its best to call on a professional to help guide the electrical project through to completion, quickly and safely.
With that being said…when you are in the middle of an electrical project and have limited time to devote to completing it, when you need help, you want it immediately.  Most DIYers aren't too keen on the idea of having to schedule and wait days or even weeks for an electrician service call.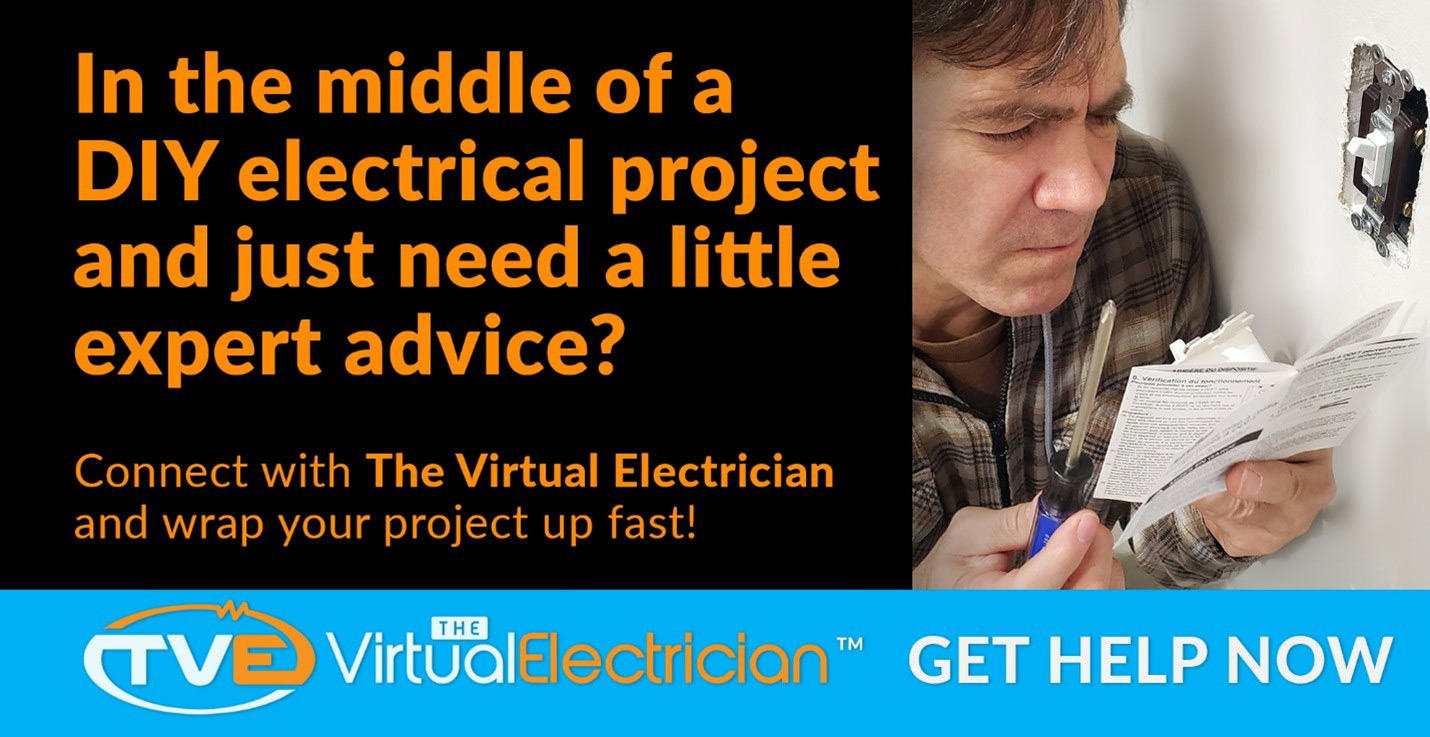 Get Help Fast from Licensed & Experienced Electricians
The Virtual Electrician (TVE for short) is an innovative solution designed to helping individuals troubleshoot electrical issues "on-demand", same day!
TVE's augmented reality platform makes it easy for individuals to connect with licensed and experienced electricians via a smart phone and an internet connection.  Your Virtual Electrician will be able to see first-hand, in real time the electrical issue that you are trying to solve.  Using live stream video and interactive on-screen tools, we will see what you see and advise you instantly, step-by-step how to safely troubleshoot and complete your specific electrical project.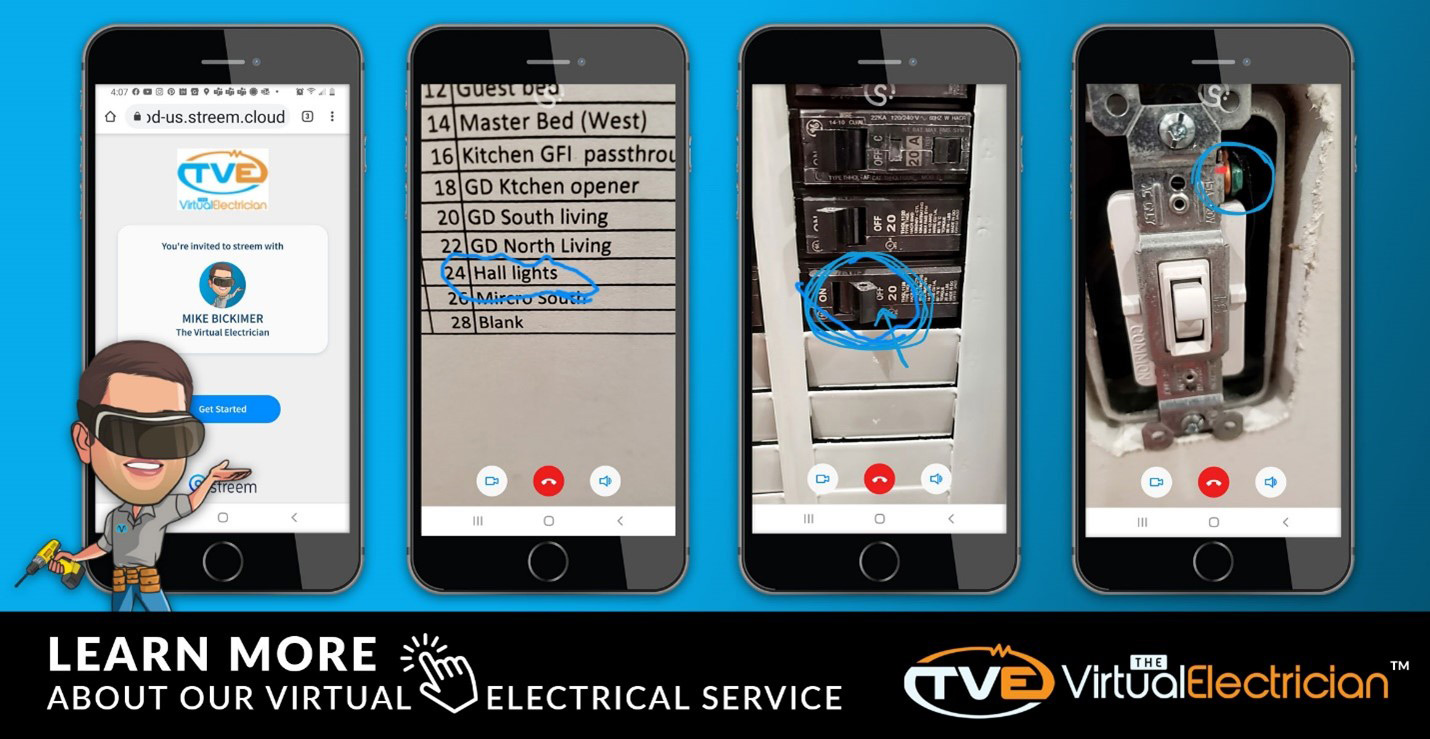 Electrical Projects Big or Small, The Virtual Electrician Does it All!
Whether you are troubleshooting a bathroom GFI or rewiring your entire house, The Virtual Electrician will help you accomplish your electrical projects according to proper NEC Electrical code.  No electrical project is too small, or too big for TVE.  We'll advise and safely guide you through your electrical dilemma and help you complete your project quickly, correctly (to code) the first time.
And hey, if for some reason we can't solve your electrical issue virtually, no worries!  We will schedule a licensed TVE electrician to promptly come out and fix the problem on-site and the fee for your virtual appointment will be deducted from the service call.  We stand behind our service 100%.
Here are just a few examples of the electrical troubleshooting, install tips and electrical 101 we can provide…
Electrical Troubleshooting:
Electrical Knowledge Building
The Virtual Electrician Saves Money and Time 
Most homeowners in the U.S. typically pay between $162 and $522 for an electrician to visit their home and complete electrical repairs1. Yowzaa, Stop wasting money on expensive service calls, repair your electrical issues yourself in record time, when its convenient for you!
We also tend to turn homeowners into DIY Pros.  With our help homeowners learn about their home's electrical system, proper maintenance, safety practices and they gain valuable knowledge of specific tools that make electrical repair much safer and easier. The Virtual Electrician can be used instantly, anywhere, and pretty much anytime too.
The Benefits of TVE:
Easy-to-Use Online Booking System
State-of-the-Art Augmented Reality Video Streaming
Highly Qualified, Licensed Electricians
99% of Common Electrical Issues Fixed in Record Time
Cheaper Than an Electrician Service Call
Virtual Appointments Recorded (re-watch what you learn)
How The Virtual Electrician Works
The virtual electrician was created to give you that extra help you may want for your electrical needs.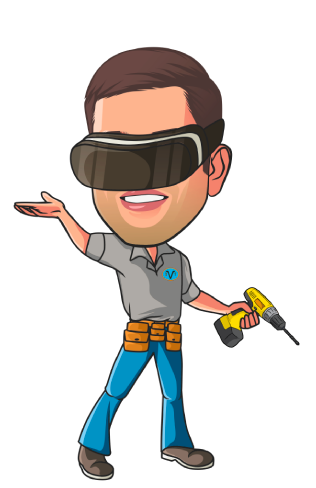 1 HomeAdvisor. Online at https://www.homeadvisor.com/cost/electrical/hire-an-electrician/#:~:text=Electrician%20Hourly%20Rates%20%26%20Costs,home%20and%20complete%20electrical%20repairs.  –   October 2020.