No More Expensive Service Calls to Electricians – Fix it Yourself in 30 Minutes or Less
A simple, cost – effective solution for fixing electrical issues in your own home. Our instructions are so easy to follow, you can do it even if you've never changed a lightbulb before. Book a time that suits you, learn how to solve your own electrical issues and save money vs. expensive electrician service calls.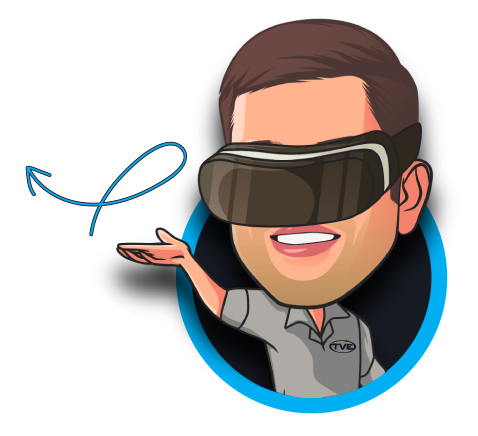 How Our Virtual Electrician Service Works
Five Simple Steps to Fixing Electrical Issues
(even if you have zero DIY experience)
Well, its actually pretty straightforward and simple thanks to modern technology.  With a basic smart phone and a decent internet connection you can connect with one of our licensed TVE master electricians and troubleshoot your electrical issues yourself.
Using augmented reality live stream video TVE assists individuals in real time solve electrical problems quickly.  It's like having us right there with you!  We guide you step-by-step until you've achieved sweet success.
It Takes Just Five Simple Steps to Fix Electrical Issues
Below we outline our easy-to-follow step-by-step process for diagnosing and fixing your electrical issues without needing to call out a traditional electrician to your home.

Schedule Your Call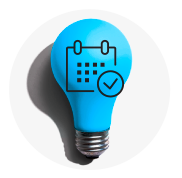 Our easy-to-use booking tool means you can choose a date and time that suits you. No more taking time off from work to wait around for an electrician. We fit into your schedule, not the other way around.

State Your Issue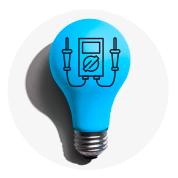 Use our questionnaire to describe the problem you've been experiencing or the task you want help with. We'll provide you with a list of what you'll need to have before the call.

Book a time that suite you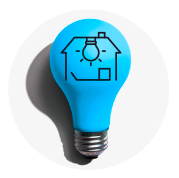 Before the call, we'll text you a link that will open up our streaming software. Clicking the link on your mobile phone will open up its video camera functionality, allowing you to show our electricians the issue.

Your Camera Becomes Our Eyes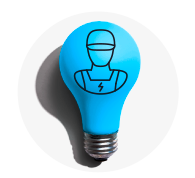 We'll use the icons that will appear on your screen to direct you. All you have to do is follow the instructions that we provide to complete the task at hand with us guiding you.

Watch the Recording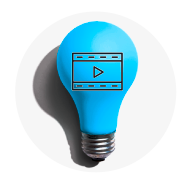 We'll send you the recording of our call afterwards, so if the issue reoccurs, you can fix it yourself without needing to call us or another electrician. That's even more savings vs. traditional models!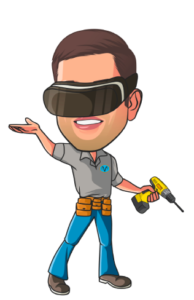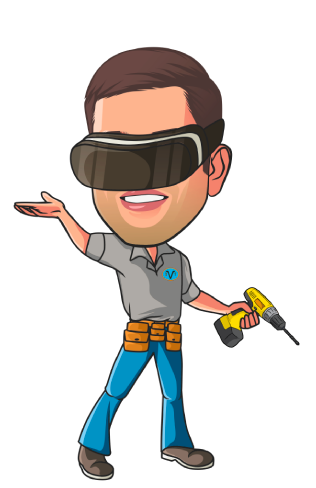 STEP ONE:  Schedule Your Appointment
Our easy-to-use online booking tool makes it super easy.
Just choose a date and time that suits you. No more taking time off from work to wait around for an electrician.
We fit into your schedule, not the other way around.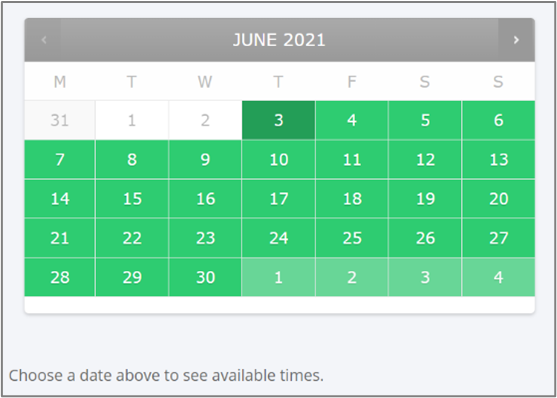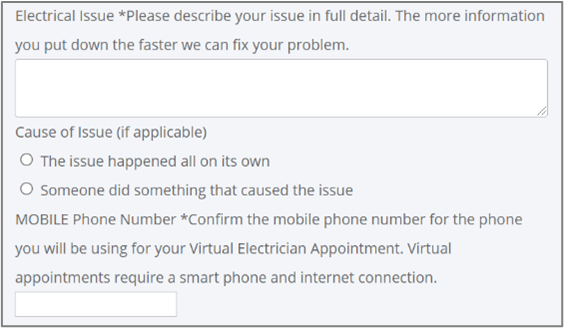 STEP TWO:  Provide Us With a Few Details
Describe the electrical issue you need help with and the cause if you know.
Did the issue happen all the sudden on its own or did something or someone cause the issue?
STEP THREE:  Receive Your Connection Details
Before your virtual appointment, we'll text you a link that will start the live video stream app.
Clicking the link will access your phone's camera function, allowing you to share your electrical issue in real time augmented reality!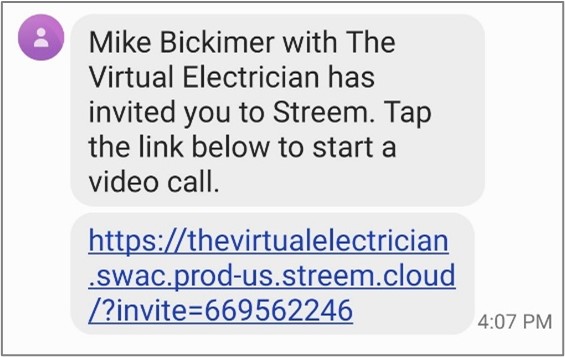 STEP FOUR:  Your Phone Becomes Our Eyes and Ears
We'll use our on-screen tools to direct you during your virtual appointment. All you must do is follow the instructions that we provide on-screen as we talk you through completing your electrical project.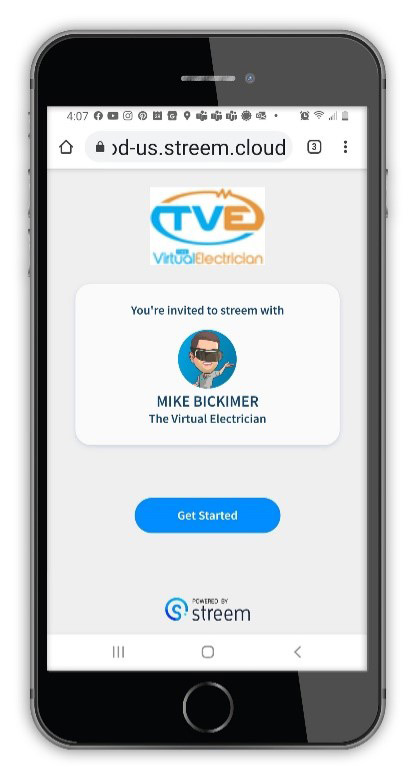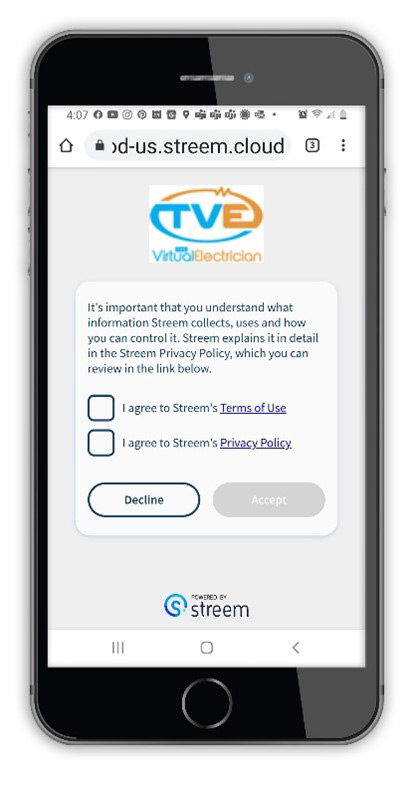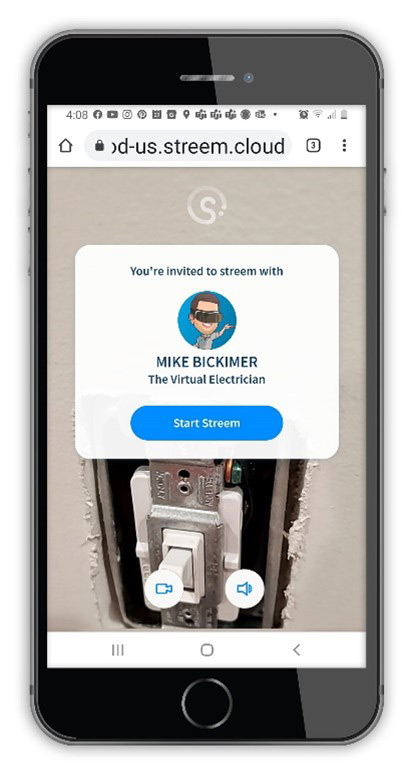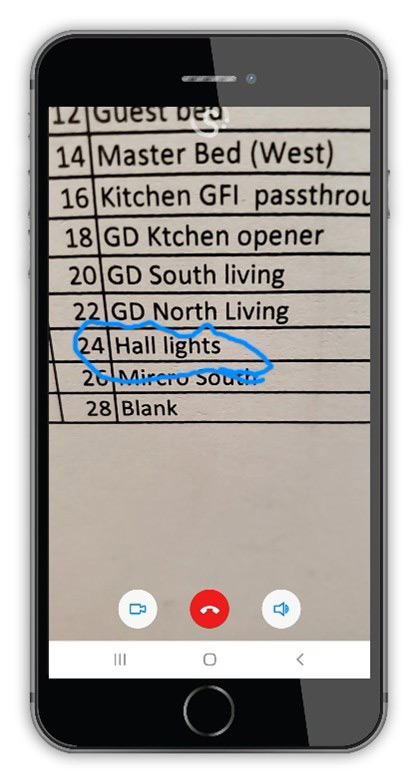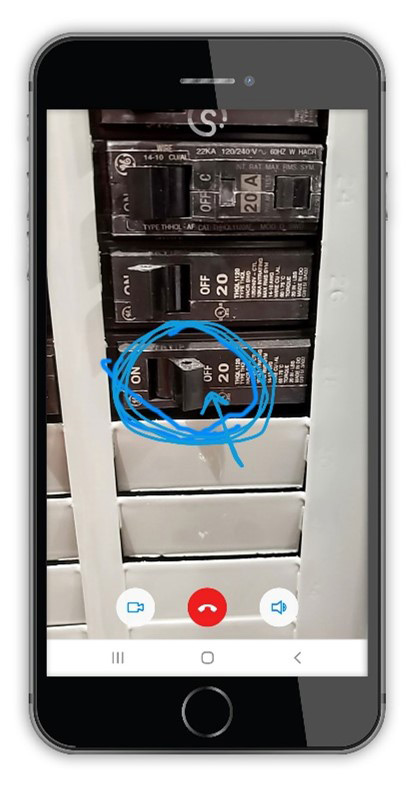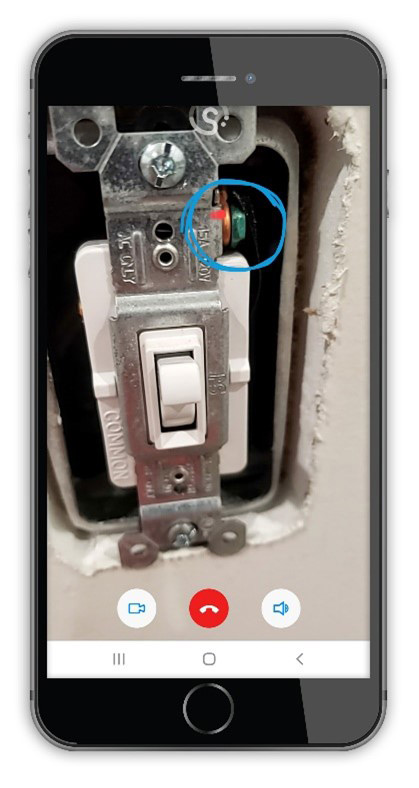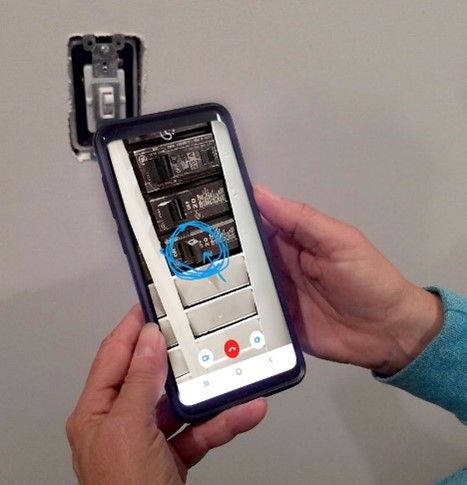 STEP FIVE:  Re-watch Your Electrical Repair
The Virtual Electrician will send you the recording of your virtual appointment afterwards.
If the issue reoccurs, you can re-watch how you fixed the issue the first time and fix it yourself moving forward, without needing to make another appointment or hire an electrician to come to your home.
That is convenience, savings and satisfaction!
GOODBYE WAITING
Say Goodbye to Waiting Forever for On-Site Service Calls
Modern streaming technology means you do not need to rely on an electrician entering our house anymore.  No expensive service calls! Just a simple repair that takes 30 minutes or less.
If you're ready to solve your electrical issue at a fraction of the cost, then book your call with TVE's expert team of trusted licensed electricians.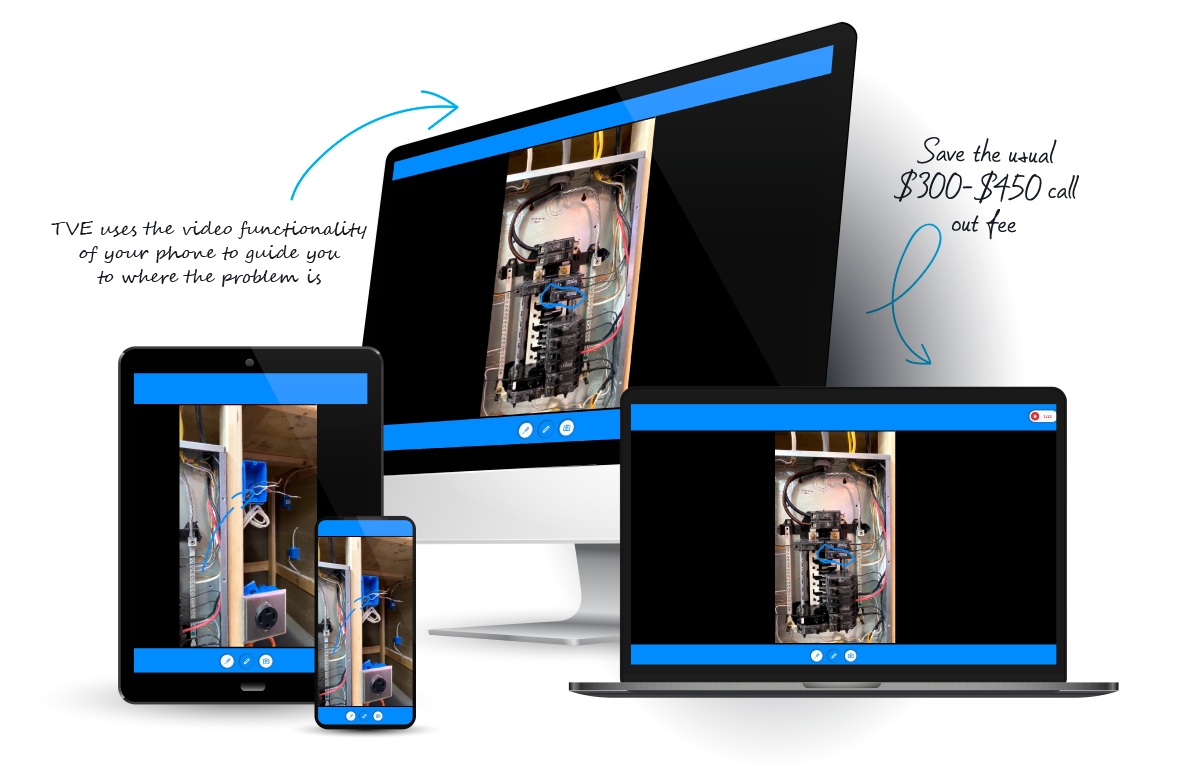 DO YOU HAVE QUESTIONS? WE HAVE ANSWERS 
Frequently Asked Questions…
What Electrical Issues Can You Help Me With?
Our virtual electricians can help you diagnose and help you fix the vast majority of electrical issues in the home.
Please note that we're not able to offer guidance on Meter Can or Mast work as these will require your licensed electrician pulling a permit with the city.
Not sure if we cover your particular problem? Just click this link and speak to one of our team members using our online chat option and we'll tell you whether or not we'll be able to help!
Can You Help Me Install an Electrical Device?
Yes, as well as problems, we're also able to help guide you to install new electrical devices correctly and safely.
Here are some of the most common installations we help our customers with:
Installation & Replacement of outlets and GFCIs
Installation & Replacement of switches
Hanging Fixtures
Hanging Ceiling Fans
Adding a circuit to your electrical panel
Providing answers to electrical code and safety concerns
Is it Safe to do Electrical Work by Myself?
Yes, our recommendations carry zero safety risks. We carry out a comprehensive safety check at the beginning of every call to give you complete peace of mind.
What Tools Will I Need for the Job?
Most electrical issues can be fixed with the normal tools you have lying around the house. You should make sure that you have at least a screwdriver and a presence tester ready to use. We'll let you know which tools you need when you describe your problem on our booking form.
How Do I Book My Video Call?
Just head over to the booking page and select the date and time that works for you. We'll email you to confirm and send you all the details.
How Long Does The Virtual Electrician Process Take?
We help you to find a fix in less than 30 minutes, on average.
How Much Does The Virtual Electrician Cost?
Please visit our pricing page for more details.
Click Here to visit the Pricing Page
Are There Any Issues Your Electricians Won't be Able to Help me Out With?
Occasionally there will be cases where the city requires certain issues to be fixed by a licensed electrician as homeowners aren't permitted to. In these rare cases we guarantee to get you to the point of diagnosis, so you can give the electrician all the information they need to fix the issue swiftly.
Will You be Able to Help me With Electrical Codes?
Yes, if you're not sure which code applies or whether you're meeting the appropriate regulations then we'll give you an expert opinion, let you know if you're in clear violation and advise you how you can meet the relevant health and safety codes.
Do I Get my Money Back if Your Electrician Can't Resolve My Issue?
In some cases there will times where you need a licensed electrician to perform the work requested. In those cases we will schedule an electrician to come out and fix the problem. The ($79) fee for The Virtual Electrician will be deducted from the service call. There will be no refunds and the electrician used must be selected by TVE.
Work With Our Master Electricians to Diagnose and Repair Your Electrical Issue In Less Than 30 Minutes
Low Cost – Easy to Use – Convenient